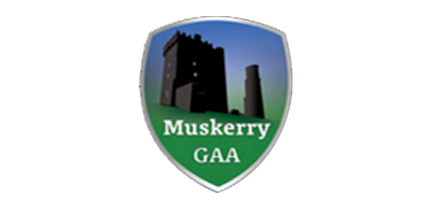 Following our board meeting on Monday night last. The following were the draws for the Junior Championships.
Junior A Football - 4 Groups
Group 1= Kilmurry, Clondrohid, Dripsey  &Kilmichael
Group 2=Canovee, Eire Og & Cill na Martra
Group 3= Ballincollig, Grenagh & Donoughmore
Group 4= Aghinagh, Inniscarra & Béal  Átha an Ghaorthaidh.
Round 1 as follows: 1 v2 & 3v4. Where only 3 teams in the group - Group 2 - Canovee will have a bye in Round1, Group 3 - Ballincollig will have a bye, Group 4 -
Béal  Átha an Ghaorthaidh will have a bye. 
Junior B Football - Round 1
Ballincollig 2 v Kilmurry 2
Uibh Laoire v Macroom
Canovee 2 v Ballinora
Naomh Abhán v Eire Óg
Aghabullogue v Blarney
Inniscarra v Gleann na Laoi.
Junior C Football - Round 1
Naomh Abhán2 v Grenagh2
Aghinagh 2 v Kilmichael 2
Macroom 2 v Béal  Átha an Ghaorthaidh 2
Cill na Martra 2 v Clondrohid 2
Dripsey 2 v Eire Og 3
Donoughmore 2 v Ballincollig 3
Inniscarra 3 a bye.
Junior A Hurling - 3 Groups
Group 1= Inniscarra, Donoughmore & Blarney
Group 2= Grenagh, Cloughduv, Kilmichael, & Aghabullogue
Group 3= Ballinora, Ballincollig, Eire Og & Uibh Laoire.
Round 1 as follows: 1v2 & 3v4. Where only 3 teams in the group - Group 1 - Donoughmore will have a bye.
Junior B Hurling -Preliminary Round & Round 1
 Preliminary Round 
Gleann na Laoi v Laochra Og
Round 1
Blarney2 v Preliminary round winners
Eire Og2 v Grenagh 2
Inniscarra 2 v Ballinora 2
Ballincollig 2 v Donoughmore 2
This year the losers of the preliminary round and the losers of Round 1 will go into a plate competition giving each team two games each. 
The proposed commencement date for football championship is weekend 15th-17th July as per our discussion with board delegates on Monday night. 
MUSKERRY DIVISIONAL 
CHAMPIONSHIP REGULATIONS 2022  
1. All Correspondence in relation to fixtures is to be submitted from the Club Secretary's official email to the divisional secretary official email secretary.muskerry.cork@gaa.ie.  
2. A postponement for the death of a player on the panel or club officer will be granted, with a re-fixture to take place within 72 hours. All other requests for postponements will be considered and are at the discretion of the CCC.  
3. All games will be Winner-on-the-Day.  
4. The national flag is to be flown for all championship games and pitches are to be properly lined and flagged. Scoreboard to be fully operational at all championship games, Failure will result in a fine of 50 euro. A match programme to be supplied for all Junior A championship games and all other championship finals failure to do so will result in a 50 euro fine. Ensure adequate ticket sellers are at the entrance of your grounds. All monies and unsold tickets are returned to Board Cisteoir within one week of the game hosted.  
5.  All teams in all championship games should be numbered properly, clubs are requested to dress uniformly I.e., matching socks and shorts.  
6. Team panel admitted to field area is limited to a maximum of 30 players, 15 starting players and 15 substitutes. This limit also applies to listing in the match programme. The maximum number of Officials (including two water carriers per team (Football) or Water/Hurley Carrier per team (Hurling) is to be 12 persons. All Water/Hurley carriers must be aged 18 or over. With the exception of the Bainisteor/Manager, the Medical Officer and two Water/Hurley carriers all substitutes and officials shall remain in the dugout or seating area at all times during play. The Bainisteor/Manager may go along the sidelines between the two 45m lines to issue instructions.  
7. The Team Medical Official once he/she has obtained permission for the Referee may enter the field to examine an injured player. No other team official shall enter the field of play. Minor injuries can be treated on the field. If a head injury or blood and a blood substitute is required the substitute may not enter the field of play until the injured player has left and the referee signaled his approval.  
8. Water/Hurley Carriers can be positioned outside the 20m & 65m lines. Water carriers are not permitted to enter the field of play. Players must only approach the sideline to receive water from Water Carrier. In the case of a hurley carrier he/she may enter the field with a replacement hurley when necessary.  
9. The official team list is to be supplied to the referee prior to commencement of the game.  
10. Each club has to supply team panels at least 48 hours per all "A" championship games and all finals.  
11. Referees to be at the venue in good time for commencement of the game. Referee should ensure he has a full complement of officials – 2 x Linesmen (kitted out properly) and 4 x umpires (with white coats). All officials should be over the age of 16.