Aghabulloge unlucky to lose out to Gabriel Og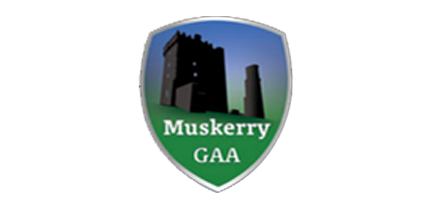 The Aghabullogue U16 footballers were unlucky to lose out in the County Final to Gabriel Og, in a game played in Castletownkenneigh on Saturday 14th November. The Aghabullogue boys showed great heart and determination throughout the game and huge credit is due to them on reaching the final.
The opening minutes of the game saw a great save from Aghabullogue keeper Richard Byrne. This save was quickly followed by the first score of the game, which came compliments of a free from John Corkery. Gabriel Og then responded with a number of points and a goal from play. John Corkery added a further six points and Sean O'Sullivan and Ian Barry Murphy added a point each from play for Aghabullogue. The sides were very evenly matched and at half time the scoreboard read 0-09 to 1-06 - a draw.
In the second half, Gabriel Og upped the ante and scored six points before Aghabullogue got their first score of the second half, a point from a free from John Corkery. Gabriel then got a goal, which set them on a roll for the second half. The Aghabullogue boys showed great heart and determination but unfortunately were unable to hold back the Gabriel Og boys. John Corkery added a further three points from frees for Aghabullogue, but it was not to be for Aghabullogue and Gabriel Og ran out winners in the end on a scoreline of 3-17 to 0-13. Credit is due to the players and management of this team on being crowned Mid Cork football champions and for reaching the county final.
Team: Richard Byrne, Eamon Murphy, Greg Long, Ryan Dennehy, James Lynch, Pearse Fitzpatrick, Sean O'Sullivan, John Corkery(c), David Dineen, Evan O'Sullivan, Ian Barry Murphy, Tim Herlihy, Daniel Wilson.
Substitutes: Dylan Kelleher for Daniel Wilson, Oliver Lynch for Tim Herlihy, Neil McSweeney for Ian Barry Murphy.