Canovee dig deep to see off Inniscarra..........................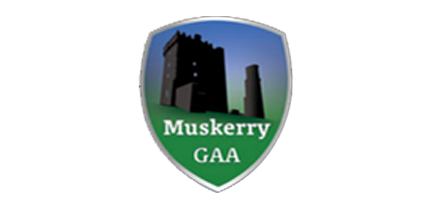 -Canovee 1-14-
-Inniscarra 1-12-
Canovee are through to the Ross Oil JAFC semi-final after seeing off a determined late challenge from Inniscarra. In the end Canovee march on but huge credit must go to their full forward line of Jack Kelleher, James Moynihan and Mark Healy who were magnificent throughout this keenly contested game.
The dangerous duo of Moynihan and Healy gave Canovee an early lead with two well taken points. Inniscarra's Sean Donoghue replied for his side with a rampaging run before Mark Healy clipped over for Canovee. Inniscarra's John O'Callaghan made a superb probing run to set up David O'Keeffe for a well worked goal. Canovee regained the initiative again with a brace from Mark Healy before their rising star Jack Kelleher clipped over an equaliser. Moments later a brilliant run from Mark Healy found an unmarked James Moyihan who coolly slotted to the net. Further points from Healy (free), and Denis O'Sullivan gave Canovee a decent lead, 1-8 to 1-3 at the break.
After James Moynihan and Evan Dodd added points this game looked over as contest. However, Inniscarra found their rhythm with Sean O'Donoghue leading the comeback. Jack Hayes clipped over a placed effort after O'Donoghue was fouled before the dual star kicked an excellent point from play. Jack Hayes clipped over four frees in total before a long range free from O'Donoghue reduced the gap to three points after 53 minutes. Canovee were living off very limited possession but an excellent Jack Kelleher fisted point proved a crucial score. As the tension mounted Canovee's Liam Kelleher and Inniscarra's David O'Keeffe both received black cards for an off the ball tussle. Jack Hayes and Sean O'Donoghue added frees in injury time but it is Canovee who will face Iveleary in the semi-final which is a repeat of last years final.
Scorers for Canovee: M Healy 0-8 (6f), J Moynihan 1-2, J Kelleher 0-2, Denis O'Sullivan, E Dodd 0-1 each.
Scorers for Inniscarra:J Hayes 0-6 (6f), S O'Donoghue 0-4(1f), D O'Keeffe 1-0, S Dornan, Dylan O'Sullivan 0-1 each.
Canovee: D Shine; P Buckley, A Murphy, E Lehane; M Dunne, B Ahern, W Ahern; B O'Donoghue, D O'Sullivan; C Hughes, P Healy, E Dodd; J Kelleher, J Moynihan, M Healy. Subs:S O'Connor for C Hughes (35), M Walsh for A Murphy (40, inj), L Kelleher for D O'Sullivan (45), B Ring for L Kelleher (55, b/c).
Inniscarra:D O'Coleman; J O'Keeffe, J Roche, J O'Dwyer; S O'Donoghue, C Griffin, E Baxter; J O'Callaghan, C Buckley; S O'Mahony, S Dornan, S Buckley; J Hayes, D O'Keeffe, L Collins. Subs: P O'Callaghan for J Roche (h/t), D O'Sullivan for S O'Mahony (40), D O'Callaghan for J O'Keeffe (45), M O'Connell for D O'Keeffe ( 55, b/c).
Referee:C Vaughan ( Cill Na Martra).