Experienced Blarney beat Ballincollig- MJK Oils JAHC.....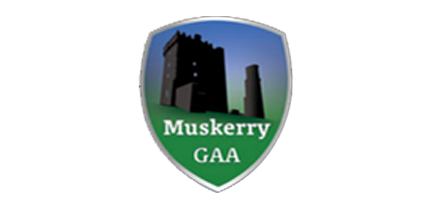 ..Blarney 1-15....
..Ballincollig 0-13...
-A slicker Blarney outfit eventually outgunned Ballincollig in this MJK Oils JAHC first round game at Ballinora. The winners trailed by five points early in the second half but they dominated the final quarter with some superb scores. Mark Cremin has been a club stalwart and his point taking was exceptional on the night.
Ballincollig dominated the opening exchanges and a superb point from the impressive Jordan Murray opened the scoring. Ballincollig's goalkeeper David Kenny brilliantly saved from Michael John Shine in a lively opening period. Ballincollig dominated the opening quarter with points from James Linehan , Jordan Murray and Jason Murray giving them a 0-5 to 0-1 lead.
Blarney replied with a lovely long range point from Mark Cremin and a very accurate strike from Barra O'Connell to keep them in touch. But further points from Jordan Murray and James Linehan ensured Ballincollig led by 0-9 to 0-5 at the break.
A long range free from Murray stretched that lead to five before Blarney found their rhythm with three excellent points from Dan White, Barra O'Connell and Mark Cremin. A brilliant move involving MJ Shine and Dan White resulted in the latter blasting to the net for a Blarney goal. Moments later they were reduced to 14 men after Gavin Mullane received a red card for an off the ball tangle.
The sending off seemed to rally Blarney who clipped over three points without reply from Dan White, MJ Shine and Mark Cremin. Ballincollig got a fine score from Stephen Coughlan which reduced the gap to two, 1-11 to 0-12 after 50 minutes.
However, Blarney dominated the closing stages with points from substitute David Dunlea, Mark Cremin and a massive effort from Ray O'Donovan. Ballincollig's goalkeeper David Kenny made another exceptional save late on from MJ Shine which was the final bit of action of a very entertaining contest.
Scorers for Blarney:D White 1-2, M Cremin 0-5 (1f), R O'Donovan 0-3, B O'Connell, MJ Shine 0-2 each, D Dunlea 0-1.
Scorers for Ballincollig: J Murray 0-7 ( 3f), S Coughlan 0-3, J Linehan 0-2, J Murray 0-1
Blarney: Richard O' Shea,
Brian Walsh, John Barrett, Gavin Mullane, Vince O'Mahony, S Sheedy,
S McSweeney, Mark Cummins, Ray O'Donovan, J D Good, Barra O'Connell, Paul O'Connor, MJ Shine, Danny White, Mark Cremin.
Subs: C Hegarty for M Cummins (h/t), D Dunlea for P O'Connor (40), S O'Brien for B O'Connell ( 50).
Ballincollig: D Kenny, Josh Cotter, Steve O Donohue, Colin O Donovan, Sonny O Neill, Conor Kinsella, Paul Sheridan, Matt O Leary, Jordan Murray, Shane O' Sullivan, James O Leary, Steven Coughlan, Jason Murray, Sean Ryan, James Linehan.Subs: K Browne for M O'Leary ( 40 inj), C Dorgan for S Ryan (40)
Referee: J Larking (Ballinora)
Report by Kevin Murphy