Kilmurry lay down early marker against Uibh Laoire.......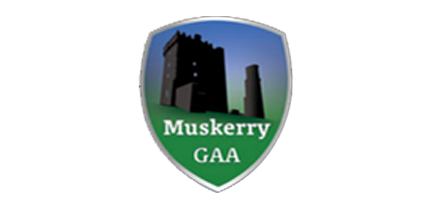 Kilmurry 2-12....
Uibh Laoire 2-10....
---Kilmurry edged out Uibh Laoire in an outstanding first round of the Ross Oil JAFC at Coachford. On the evidence of this high quality contest the two heavy weights of junior football in Muskerry are more than capable of challenging the best teams within the county. Kilmurry had a blistering start and led by 1-3 to nil after 8 minutes. Slowly but surely Uibh Laoire fought their way back in the game but the victors always kept the scoreboard ticking over.
A classy goal from Joe Ryan after a superb pass from Sean Warren gave Kilmurry a dream start. Further points from James Mullane and a placed effort from Ryan stunned the Inchigeela outfit. Brian Cronin eventually registered their opening scores with a fine effort from play and a placed effort before Sean Lehane got their third. But a second Kilmurry goal from Joe Ryan after a surging run from Fionn Warren put daylight between the sides again. Kilmurry's midfielder Greg Barrett was having a superb game but his black card after 25 minutes changed the momentum of the game. Uibh Laoire tacked on a couple of late points from Sean Lehane and Barry O'Leary to trail by 2-5 to 0-5 at the break.
Joe Ryan landed an excellent point from the throw- in before the Inchigeela men enjoyed a purple patch. The returning Cathal Vaughan converted a free before goalkeeper Joe Creedon landed two long range frees. But Kilmurry battled back and a brace from the experienced Dave McCarthy settled Kilmurry nerves. But back came Uibh Laoire with Brian Cronin showing great skill to slip inside the defence for a badly needed goal, 2-9 to 1-9 after 47 minutes.
Kilmurry's Sean Warren is an emerging talent and he kept the scoreboard ticking over with a couple of lovely points. A second yellow card for Uibh Laoire's Sean O'Leary didn't help their cause with a scrambled goal from Cathal Vaughan reducing the gap to two points in injury time.
Scorers for Kilmurry: J Ryan 2-4 (3f), D McCarthy, S Warren (1f) 0-3 each, J Mullane, B Hinchion 0-1 each.
Scorers for Uibh Laoire: B Cronin 1-4 (2f), C Vaughan 1-1, S Lehane, J Creedon (2f) 0-2 each, B O'Leary 0-1.
Kilmurry: J McDonnell; F Warren, K Barrett, W Ronan; L Long, J O'Mullane K Kelleher; G Barrett, L Wall; E Carroll, S Curzon, B Hinchion; J Ryan, D McCarthy, S Warren. Subs: E Clifford for G Barrett ( 25, B/card).
Uibh Laoire: J Creedon; B Murphy, D O'Riordan, D Cotter, K Manning, S O'Leary, C Glavin; S Lehane, C O'Leary; C Vaughan, B O'Leary, F McSweeney (Snr); L Kearney, B Cronin, A O'Donovan. Subs:F McSweeney for C O'Leary (40), S O'Riordan for L Kearney (47), C O'Riordan for D Cotter ( 50).
Referee:D Murnane ( Macroom)