NOMINATIONS FOR MUSKERRY INTERMEDIATE TEAM OF THE YEAR 2018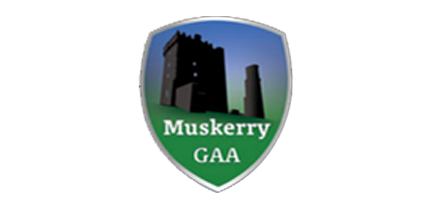 This year it was decided to add something new to the Gala Night in Oriel House Hotel.
A Muskerry Intermediate Team of the Year comprising of nominations from both Intermediate Grades.
This team will also be named on the night of January 26th 2019. As this is a new team a new sponsor was also required and Europumps Ireland and Barry Holland have come on board.
So here are the nominations that were sent in to us by clubs.
Again committee members will be contacting nominees shortly to confirm attendance on the night.
As with the Junior Teams of the Year, If you're not there you can't win!!!. BARRY MURPHY NIALL AGHABULLOGUE
BARRY MURPHY IAN AGHABULLOGUE
BOURKE ROBBIE BALLINCOLLIG
BOURKE SEAN GRENAGH
BOWEN DAVE BALLINCOLLIG
BRADLEY MATTHEW AGHABULLOGUE
CAREY JOHN DRIPSEY
CASEY COLM INNISCARRA
COLEMAN MARK BLARNEY
COLEMAN MICHAEL INNISCARRA
COOPER JOHN EIRE OG
CRONIN SEAMUS GRENAGH
CROWLEY PATRICK BLARNEY
CUMMINS KELVIN GRENAGH
DESMOND DYLAN EIRE OG
DORGAN CIAN BALLINCOLLIG
FAHY LUKE BALLINCOLLIG
FINNEGAN PATRICK AGHABULLOGUE
GOULDING DANIEL EIRE OG
HALLISSEY KEVIN EIRE OG
JENNINGS LIAM BALLINCOLLIG
JORDAN JOE BLARNEY
KELLEHER JOHN EIRE OG
MAHER EOGHAN DRIPSEY
MCCARTHY ANDREW INNISCARRA
MCEVOY ALAN BLARNEY
MOYNIHAN DAVID AGHABULLOGUE
MULLINS JOHN EIRE OG
MURPHY JP BALLINCOLLIG
O CONNOR TOMAS INNISCARRA
O DONOUGHUE PADRAIG INNISCARRA
O NEILL KEVIN GRENAGH
O RIORDAN MICHAEL DRIPSEY
O ROURKE FIONN EIRE OG
O SHEA EOIN EIRE OG O
SULLIVAN CIARAN BALLINCOLLIG
O SULLIVAN MARK DRIPSEY
O TOOLE RONAN EIRE OG
O'CALLAGHAN JOHN INNISCARRA
O'CONNOR AIDAN EIRE OG
O'DONOUGHUE SEAN INNISCARRA
O'DONOVAN ROSS BALLINCOLLIG
O'KEEFFE JOHN INNISCARRA
OLDEN STEPHEN INNISCARRA
O'LEARY PAUL BLARNEY
POWER CONOR BLARNEY
RING PAUL AGHABULLOGUE
SEXTON CONOR BALLINCOLLIG
WALSH KARL BALLINCOLLIG