NOMINATIONS FOR MUSKERRY JUNIOR TEAMS OF THE YEAR 2018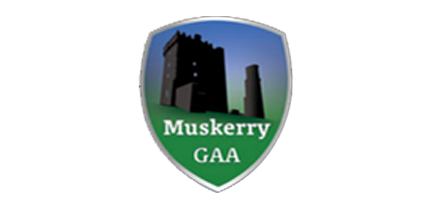 At last we have a list of nominations that are to be considered for the Muskerry Junior Hurling and Football Teams of 2018.
We have fine long lists, a testament to the calibre of player in Muskerry.
The two teams will be announced at the Gala End of Year Awards night on January 26th, 2019 in Oriel House Hotel.
All of these players will be contacted soon by members of the committee to confirm attendance at the Gala Night. As with the last 4 successful years if you're not there on the night you can't be considered for a position.
So here we go.........
HURLING NOMINATIONS
| | |
| --- | --- |
| AHERN BRIAN | CLOUGHDUV |
| AHERN GER | CLOUGHDUV |
| BRENNAN FINTAN | EIRE OG |
| BROSNAN CONOR | BALLINORA |
| BUCKLEY JOHNATHAN | CLOUGHDUV |
| BUCKLEY PATRICK | CLOUGHDUV |
| CLIFFORD EOGHAN | CLOUGHDUV |
| COGAN LEON | DONOUGHMORE |
| CORKERY DONAL | CLOUGHDUV |
| COSTELLOE KEITH | BLARNEY |
| COTTER BRENDAN | KILMICHAEL |
| COTTER BRIAN | BALLINCOLLIG |
| COTTER CONOR | KILMICHAEL |
| CRONIN ANDREW | CLOUGHDUV |
| CRONIN DANIEL | BLARNEY |
| CRONIN PATRICK | BALLINORA |
| DINEEN JAMES | BLARNEY |
| DINEEN JOHN | EIRE OG |
| FITTON PATRICK | BALLINORA |
| FOLEY CATHAL | KILMICHAEL |
| FOLEY DYLAN | EIRE OG |
| FORDE CONOR | BLARNEY |
| GREALLY KENNETH | BALLINORA |
| HOLMES DARRAGH | BALLINORA |
| HOWARD DAVID | BALLINORA |
| KELLEHER PETER | KILMICHAEL |
| KELLY DONNCHA | EIRE OG |
| MCGRATH TOMAS | BALLINORA |
| MOYNIHAN JAMES | CLOUGHDUV |
| MULLANE EOIN | BLARNEY |
| MURPHY AIDAN | CLOUGHDUV |
| MURPHY LIAM | EIRE OG |
| O'LEARY DAVE | CLOUGHDUV |
| O'LEARY JM | IVELEARY |
| O'LEARY STEPHEN | KILMICHAEL |
| O'LEARY TIM | EIRE OG |
| O'RIORDAN CIARAN | IVELEARY |
| O'SHEA ALAN | BALLINORA |
| RYAN JOE | CLOUGHDUV |
| SEXTON SHANE | DONOUGHMORE |
| VAUGHAN CATHAL | IVELEARY |
| VERLING BRIAN | CLOUGHDUV |
| VERLING MARK | CLOUGHDUV |
| WALSH MARK | CLOUGHDUV |
FOOTBALL NOMINATIONS
| | |
| --- | --- |
| AHERN BRIAN | CANOVEE |
| AMBROSE DECLAN | AGHINAGH |
| BOURKE ROBBIE | BALLINCOLLIG |
| BRENNAN FINTAN | EIRE OG |
| BUCKLEY CONOR | INNISCARRA |
| BUCKLEY PATRICK | CANOVEE |
| BUCKLEY SHANE | INNISCARRA |
| CLIFFORD EOGHAN | KILMURRY |
| COLLINS LIAM | INNISCARRA |
| CORKERY DONAL | AGHINAGH |
| CORKERY AIDAN | DONOUGHMORE |
| COTTER CONOR | KILMICHAEL |
| COUGHLAN STEPHEN | BALLINCOLLIG |
| CREEDON JOE | IVELEARY |
| CRONIN BRIAN | IVELEARY |
| CROWLEY PAUL | DONOUGHMORE |
| DINEEN DIARMUID | EIRE OG |
| DUNNE MICHAEL | CANOVEE |
| FOLEY CATHAL | KILMICHAEL |
| FORDE DANIEL | DONOUGHMORE |
| HEALY MARK | CANOVEE |
| HUGHES CONOR | CANOVEE |
| JONES CHRIS OG | IVELEARY |
| JORDAN JOE | BLARNEY |
| KELLEHER EOIN | EIRE OG |
| KELLEHER LIAM | CANOVEE |
| KELLEHER PETER | KILMICHAEL |
| MANNING KEVIN | IVELEARY |
| MASTERS SHANE | KILMICHAEL |
| MCCARTHY DAVE | KILMURRY |
| MCCARTHY JAMES | CANOVEE |
| MCDONAGH PAUL | EIRE OG |
| MCEVOY ALAN | BLARNEY |
| MCSWEENEY FINBARR (SNR) | IVELEARY |
| MOYNIHAN JAMES | CANOVEE |
| MURPHY AIDAN | CANOVEE |
| MURPHY BARRY | IVELEARY |
| MURPHY DARREN | BALLINCOLLIG |
| MURPHY DENIS | CANOVEE |
| MURRAY JORDAN | BALLINCOLLIG |
| O RAW AARON | INNISCARRA |
| O'CALLAGHAN JOHN | INNISCARRA |
| O'CONNELL DANIEL | INNISCARRA |
| O'CONNOR SEAN | CANOVEE |
| O'DONOGHUE SEAN | INNISCARRA |
| O'DONOGHUE BRIAN | CANOVEE |
| O'DONOGHUE STEPHEN | BALLINCOLLIG |
| O'DWYER JACK | INNISCARRA |
| O'LEARY TIM | EIRE OG |
| O'RIORDAN CIARAN | IVELEARY |
| O'RIORDAN DANIEL | IVELEARY |
| O'RIORDAN GER | IVELEARY |
| O'ROURKE GEAROID | DONOUGHMORE |
| O'SULLIVAN DENIS | CANOVEE |
| O'SULLIVAN MARK | DRIPSEY |
| RYAN JOE | KILMURRY |
| SHINE DARREN | CANOVEE |
| TWOHIG LIAM | AGHINAGH |
| VAUGHAN CATHAL | IVELEARY |
| WALL LIAM | KILMURRY |
| WARREN FIONN | KILMURRY |
| WARREN SEAN | KILMURRY |
| WESTE COLIN | BALLINCOLLIG |