Match Report- Eire Og first round win-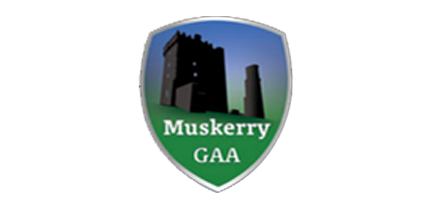 EIRE ÓG HAVE THE EDGE IN VERY ENTERTAINING JUNIOR FOOTBALL CHAMPIONSHIP-
Eire Óg 1-13-
Dripsey 0-10
The Junior Football Championship in Muskerry continues to produce entertaining fare with last Saturday's first round game at Ballincollig involving Eire Óg and Dripsey certainly one to be enjoyed. The former were represented by a second choice side but it was a formidable one vis-à-vis junior standards. They had only played sixteen players during their first intermediate football championship outing so they had at their disposal for Saturday's encounter players like Ronan O'Toole who has involvement this season with the cork senior football team, Liam Murphy who was a Muskerry senior football championship performer in 2016 and John Dineen who was a former Cork minor footballer and their team on Saturday hit the ground running. Dineen was on target from two early frees and Eire Óg increased their advantage to three when Brian Hurley was on target from play. Dripsey were clearly under severe pressure from this exceptionally fit Eire Óg side but they determinedly refused to roll over. David O'Sullivan scored a point in the 12th minute to open their account and gaining in confidence they raised a second white flag when outstanding servant Aidan Buckley was on target at the end of the first quarter. The in form John Dineen consolidated Eire Óg's position when he drove the football between the uprights in the 19th minute but Dripsey promptly replied. Two points from Aidan Buckley tied the contestants but Eire Óg strength in depth again manifested itself and an important bout of scoring ensured that they led at the short whistle.
Brian Hurley scored their 5th point to regain the lead, John Dineen from a free added on a second and Dripsey then suffered a huge set-back when the conceded a major. Brian Hurley's effort for a point struck the upright and landed in the path of the in running Paul McDonagh who confidently secured the all-important Eire Óg major. There was now daylight between the sides but Dripsey did well to get two points back before the break. James Cotter and David O'Sullivan were the scorers so it was 1-6 to 0-6 in favour of Eire Óg at the change of ends. During the third quarter Dripsey's mentors introduced experienced players Gary Murphy and Steve Murray to their in attack in an effort to give the sector more power and Murphy put a point on the board and Aidan Buckley and another substitute Eoghan Maher, also raised white flags so they were still in touch. John Dineen and Aidan O'Connor had been on target for Eire Óg so they now had a two point's advantage entering the final quarter and Dineen subsequently made their position more secure. He registered three more minors so there was now clear daylight between the sides entering the closing stages.
Aidan Buckley got a point back for Dripsey in the 56th minute but it proved to be their final score and Paul McDonagh and Aidan O'Connor clinched victory for Eire Óg when they both raised white flags.
They were deserved victors in a good football contest where the top form of Ronan O'Toole and John Dineen tilted the balance in their favour.
SCORERS:
Eire Óg:
John Dineen (0-8 0-4 Frees)
Paul McDonagh (1-1)
Brian Hurley (0-2)
Aidan O'Connor (0-2)
Dripsey:
Aidan Buckley (0-5 0-4 Frees)
David O'Sullivan (0-2)
James Cotter, Eoghan Maher, Gary Murphy (0-1 each)
TEAMS:
Eire Óg:
Eoin Kelleher
Sean O'Connor
Kieran O'Sullivan
Sean Desmond
David Sheehan
John Kelleher
Tim O'Leary
Ronan O'Toole
Liam Murphy
Paul McDonagh
Aidan O'Connor
Kevin Kidney
Brian Hurley
Andrew O'Herlihy
John Dineen
SUBS:
Vinny Coffy for O'Herlihy 44th
Keith O'Riordan for Kidney 50th
Denis O'Keeffe for O'Leary 56th
Philip O'Sullivan for Hurley 56th
Dripsey:
Pat O'Riordan
Barry Kelleher
Dean O'Sullivan
Sean Murphy
Jack Casey
John O'Riordan
Daniel Buckley
Aidan Murray
Conor Hayes
Michael O'Riordan
Shane Burke
Martin O'Sullivan
Davin O'Sullivan
Aidan Buckley
James Cotter
SUBS:
Garry Murphy for Shane Burke 37th
Steve Murray for James Cotter 37th
Eoghan Maher for Martin O'Sullivan 37th
REF: John Ryan (Macroom)
Report by TAS