Weekly Notes- Eire Og Progress in Ross Oil JAFC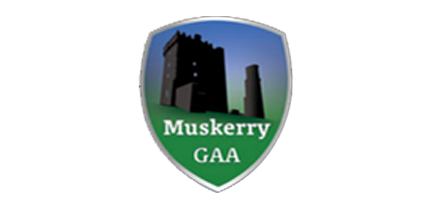 -Last weekend, saw Éire Óg progress to the Muskerry JAFC Round 3, after a 1-13 to 0-10 victory over Dripsey in the opening round at Ballincollig last Saturday. The teams were deadlocked at 0-4 apiece after 20 minutes. The decisive moment arrived approaching half-time, as the winners rattled the back of the Dripsey net for a crucial goal. The ball came back off the post, and it fell nicely to Paul McDonagh to blast it to the left side of the net. 1-6 to 0-6 at the break.
After the third quarter, there was only a kick of a ball between the sides, as the Ovens side led, 1-8 to 0-8, until three magnificent scores from John Dineen, who finished up with eight points, pushed his side five clear. Eoghan Maher with the Dripsey effort.
Dripsey's chances of getting back into the game weren't helped after Stephen Desmond-Murray received a straight red for a high challenge on the Éire Óg goalkeeper on the 55th minute.
The winners controlled the remaining minutes to prevail, 1-13 to 0-10. Éire Óg can look forward to Round 3, while Dripsey will face Canovee in the backdoor.
It is a quiet weekend in the Muskerry division, with the final JAFC Round 1 game taking place tonight between Donoughmore and Blarney. Since winning the Muskerry JAFC in 2011, Donoughmore have struggled to challenge, with Béal Átha'n Ghaorthaidh ending their interest at the Round 2 stage last year. The current squad is largely the same, so there is plenty of experience and they will look to gain an early win to build some momentum. Aidan O' Shea and Jamie Twomey are key players.
Blarney, Muskerry JAFC champs in 2009 and 2010 haven't come close to adding a third since then, with emigration and retirements hitting hard. They have a young team, with Mark O' Leary, Ray Murphy and Michael John-Shine leading their charge. It is likely to be close, with a slight vote going towards Donoughmore.
By Barry O'Mahony